Coal Proficiency Testing Programs
The primary objective of proficiency testing is to provide a quality assurance tool for individual laboratories to compare their analytical performance with that of other high quality laboratories, to identify the need for remedial action, and to facilitate and demonstrate continual improvement.
Coal Reference Materials Production
The 60 mesh program provides essential data to assure that analytical processes in the laboratory are maintained in an "in-control" condition with additional monitors for sample preparation provided through the 4 Mesh Program. Both 60 Mesh and 4 Mesh samples are shipped at the beginning of each month. Results for the 60 Mesh samples are due around the 5th, with the 4 Mesh results due around the 18th of the following month.
QAR Internet Data Input System (IDIS):
The protocol for statistical analysis of the data generated by the program participants was written by an internationally recognized statistician, formerly Chairman of ASTM E11.
ASTM Committee on Quality and Statistics.
The QAR-IDIS software is very user friendly. It is installed on a state-of-the-art server with six 500 gigabyte hard drives to allow adequate space for data storage and rapid interface with participants inputting data.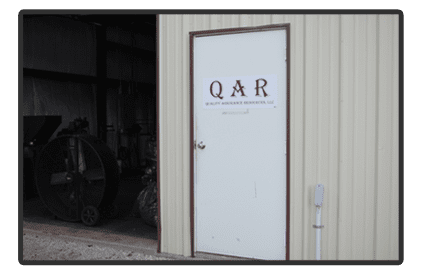 QUALITY ASSURANCE RESOURCES, LLC
We stand ready to assist you with implementing coal proficiency testing programs for your laboratory, and to be your source for coal reference & control materials.
Quality Assurance Resources, LLC: "Your quality assured resource for coal proficiency testing programs, and coal reference materials production."